We hosted our first Air BnB guest last weekend and we are also expecting a couple of lots of house guests over the next few months.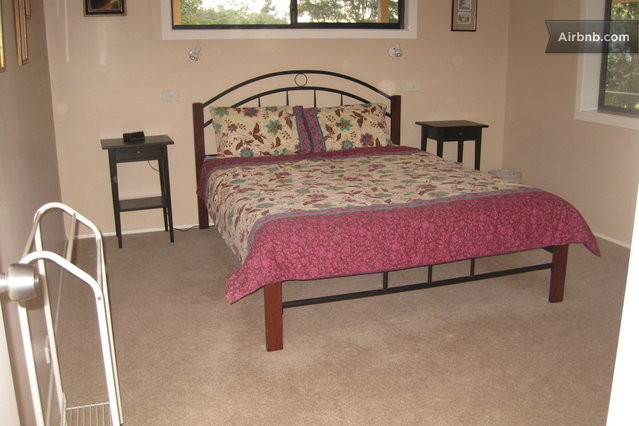 The guest room is always neat with the bed freshly made but what about storage space?
There is a full-sized wardrobe in this room and I knew that the space was not used as effectively as it could be.  So I set about re-arranging it to create a permanently vacant space for guests to use.  I only moved one thing – a spare pillow.  There are no 'before' photos but the photo below shows some of the things I have stored.  This was after I had re-arranged it and there is still some excess space if I needed it.
Now we have a clear space to offer to guests without a mad panic to move things.